Understanding Dingding Ceramics in One Article: Representative of Excellent Ceramic Processing Enterprises
When it comes to ceramic phone back plates, the labels that people put on are often "not resistant to falling", "brittle materials", etc., then you can watch this video first: 1.6m height, 20 times the ceramic phone cover plate is dropped on the tile floor.
The ceramic cover in this video comes from Dingding Ceramics processing, mainly powder injection molding and dry pressing.
1. Introduction of Dingding Ceramics
Dingding is the earliest professional manufacturer of powder metallurgy products in China that adopts powder injection molding technology (PIM) to produce precision ceramics (zirconia, silicon carbide), tungsten alloys, high specific gravity tungsten-based alloys, stainless steel and other powder metallurgy products. Relying on advanced PIM technology, the company has made great achievements in the fields of aerospace, communication, military industry, shipbuilding, clocks and watches, textiles and so on.
Main customers: Apple, Xiaomi, Lenovo, Foxconn, Mercedes-Benz, Bourne, Xinwei Communication, Lianchuang, Huawei, LG, HTC and other well-known enterprises.
2. Introduction of main products
In terms of smart wearable ceramic products, Ding Ding mainly includes two types of precision ceramic watches and ceramic accessories. At the same time, Ding Ding was the first to know how to mass-produce zirconia ceramics in a variety of colors. He has more than 40 colors that can be mass-produced, which are included in the line.
More than 40 colors to choose, very rare in the industry, serving Ferrari, Mercedes-Benz, Lotus, LG and other brands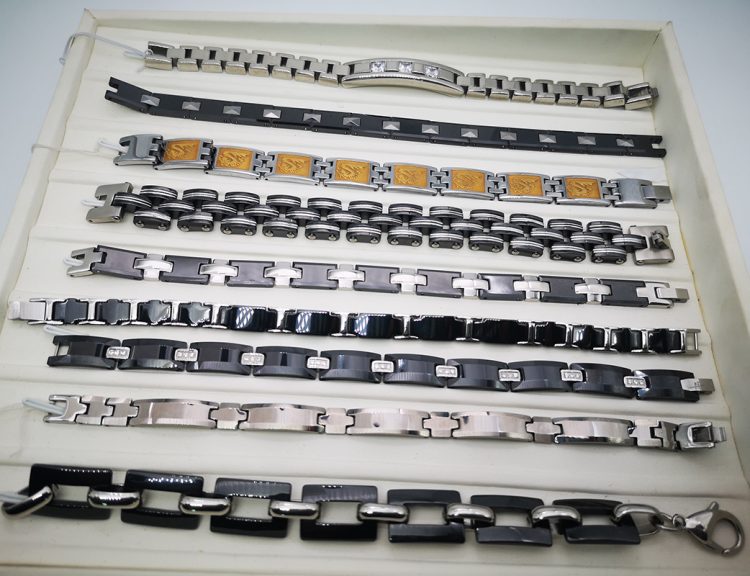 Watch ceramic structures (bezels, rings, straps, etc.)
With the development and growth of Shenzhen Dingding Ceramic Technology Co., Ltd., and the continuous progress of technological development, the performance and tolerance accuracy of MIM products will become higher and higher, and the application fields will become more and more extensive.
⑤.High specific gravity alloy(tungsten carbide)
The core competitiveness of Dingding Ceramics in this field is that it is one of the few enterprises that can stably reach the standard of 18.3-18.5 proportion. High specific gravity tungsten alloys are used in military and aerospace fields.
3. Ceramic product production workshop
The ceramic products of Dingding Ceramics are mainly injection molding and dry pressing.
Summary:
Dingding Ceramics is the first powder injection molding process (PIM) in China, and has made outstanding achievements in the fields of structure, functional ceramics, tungsten alloys and silicon carbide. Dingding Ceramics follows the corporate culture of "striver-oriented" and believes that in The road ahead will get better and better!